hands-on training
Hosted by Haven Earth Center and Holistic Progression Designs
Lucky Spring Farm - Bodrum, Turkey
19th - 28th May 2019
Tour of a completed Super Adobe Home.
Learn how to design, build and finish a Super Adobe Home.
Beautiful water front accommodations.
Boat ride and sight seeing tour.
Location
Amazing natural location - over 40 olive trees, various fruit trees and shrubs on 1 hectare of land.

Lush green valley in the mountainous region of Muglar province.

Temperatures at a steady 25 degrees Celcius (80 degress F) - light and breezy.
Workshop
The workshop will be set at a steady pace, after all, this is about learning new techniques, not slave labour. Days will begin with breakfast by the sea view, and a short private mini bus ride to the land.
Our focus is on teaching and therefore instructors will take things at a suitable pace, to suit the group as a whole.
We will eat a healthy lunch together on the land each day by preparing fresh food daily, and have time for connecting, sharing of ideas, and enjoying your new found skills, knowledge and confidence.
We assure you that there is much to be learnt and gained from these ten days (should you wish to). Great friendships, collaborations, and partnerships are born out of these types of workshops. By coming together to create, with like-minded people, extraordinary things can be accomplished. It truly is much more than physically building structures, it's a validating, and an empowering journey that we warmly share with you all.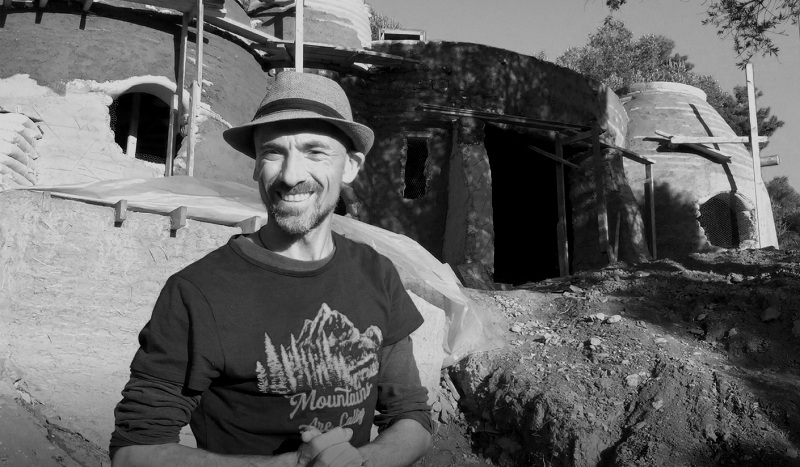 Bio-Architect and Founder of Haven Earth Center.
After graduating Architecture school in 2002, Paul has had a busy career, working as a designer, project manager and planner in the fields of residential design and construction internationally.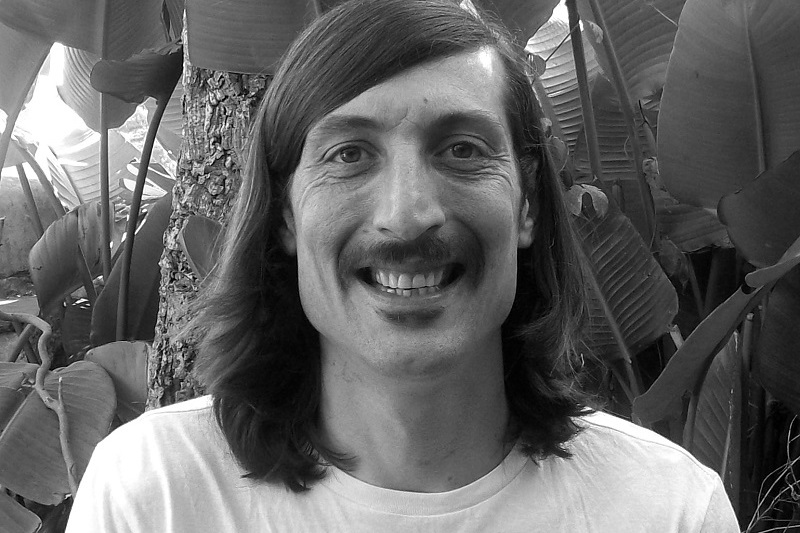 International Permaculture Designer, Teacher, Sustainable Builder and Founder of Holistic Progression Designs.
Matt has actively pioneered and worked with communities and projects in Asia and Europe for the last ten years. He holds a Diploma in Applied Permaculture Design from the British Permaculture Association.
Program
Day 1 (arrival and welcome)
Arrive at the hotel by dinner time for an initial meet and greet, followed by a dinner and talk about natural building, permaculture, and the relevance of this project in the bigger picture.

Time to get to know each other a little and set the course for the coming workshop.
Day 2 and 3 (Super Adobe and bio-design)
Tour of Super Adobe home (sealed structure with doors, windows and exterior plastering).

How to design with Super Adobe (using drawings and basic design principles so you can create your own home design).

Learning the proportions of the mix that will fill the bags.

Preparing the bags, barbed wire and compass work.

Filling the bags and stomping (ramming).

Levelling and working with alignments, level of the walls.

Buttressing and other techniques for creating openings.
Day 3 to 6 (Finish work, earthen plasters – techniques and application)
Learn the ingredients and principles behind the right natural recipes for a quality finish.

Make the mixes and prepare surfaces.

Applying the plasters and using the best techniques.

Drying and applying a second coat.

Skimming and finishing works.
Day 7 - Day off
Sight Seeing and boat ride on Aegean with a visit to a secluded island nature reserve.

Bus ride to historic ruins and 10 meter diameter historic stone domes, water wells, etc.

Evening group meal, sharing of visions and personal projects.
Day 8 and 9 – Ferro Cement
Learning the design of ferro cement arches and coverings.

Putting together the metalwork on the ground before lifting.

Lifting frame into place and connecting to structure.

Applying the mesh and first layer of ferro cement mix.

Build up of the layers and covering the frame/mesh.

Final touches.

End the last day with a group meal and sharing of contacts, information, resources, etc. Lots of photos and hugs.
Investment
The price of the workshop is currently $540 USD. This is for 9 full days of teaching. Food and accommodation is not included in this price, however options are listed below. 50% non-refundable deposit is required ($270.00).
Accommodation and Food
The workshop accommodation is located off-site, approximately a 20 minutes drive away (provided by us), at a boutique resort equipped with a pool, beautiful rooms, sea views and access to the beach.
All accommodations are in a good 3 star boutique style beach front hotel, most likely there will be a few other guests.
Shared rooms (same sex, 2 single beds) are $315 USD in total.
Private rooms are $495 USD in total.
Both prices includes accommodation, breakfast, lunch on site and a private shuttle ride to and from the building site (sacred land) for the duration of the workshop.
This does not include the airport shuttle, however the shuttle runs from the airport regularly and is under $10 a ride. A taxi is around $25-30.
Sight-seeing Opportunities
We will be working a 6 day week. On Day 7, we will have a trip to Bodrum Center, where there will be a private boat ride organised to take us to visit a local, uninhabited Island; where people can swim and even scuba dive with professional instructors. For the boat trip and scuba diving, there will be an additional charge but kept to a minimum if enough people wish to participate.
Bookings
To book your place on the Natural Super Adobe Finishing and Ferro Cement Workshop, please complete the deposit payment of $270 USD (50% of total amount) and fill out the following information.