Building a sustainable, collaborative future, one project at a time.
WELCOME TO HAVEN EARTH CENTER
Here you will find essential information about our mission, the team behind the vision and the means to reach us for further comment.
Our commitment is to the building of a bright, eco-friendly future through specialised collaboration and heart focused ethics.
Collective For Positive Change
Our Mission
We envision a future, where shelter is no longer just a roof and four walls, but that our homes and communities are fully self-reliant, self-regenerative, and economically viable. Abundantly producing food and clean water, and managing and re-using all their own waste, in balance with nature.
Haven Earth Center was created to meet the growing demand for the systematic, earth-focused development of sovereign, self-reliant, organically grown, eco-communities globally.
Through our research, we have found unique ways in which we can rapidly develop ethical projects, with the support of conscious investors and a growing collective of Master Natural builders, Eco-wizards, Bio-technicians, Permaculture and food growing specialists, teacher trainers, and much more.
Together, we are co-creating and developing amazing models of self-regenerative, self-reliant, eco-communities world wide.
Haven Earth Center is a catalyst for the change we wish to see in the world.
If, like ourselves, you are dedicated to building an earth-centred model of living, we openly welcome you and look forward to making you apart of our collective.
In the end, it is together; in unity and in harmony, that we will co-create the reality we have been dreaming of, and in our hearts, know is achievable.
About Us
"A transitional platform, sort of a guide, to allow people to begin relocating from the dense urban (sick) reality, into a nature inspired and focused community centric model of living, a creative haven". - Paul Richardson, Founder.
As well as a virtual classroom, Haven Earth Center is an actual physical entity (building), to be created on (any) Eco-Community project site. The Center will teach many of the skills and techniques required to build an Eco-home, retreat, community, or similar project. The Training Center, suitably named 'SEED Center', will at once serve to educate people on self- reliant healthy models of living, and how to actualise this in their own lives. At the same time, HEC students get to manifest the infrastructure, homes, and other DIY projects and systems for a fully self-reliant, sovereign eco-development, learning by direct experience, with their own hands and hearts.
We propose through Haven Earth 'SEED' Center, a way in which we can help to manifest these sovereign communities in a more systematic way, yet very much honouring and being guided by conscious, ethical, earth-centred, and earth focused principles - in the process, educating people to be self-reliant and whole beings, connected in nature.
By developing prototype holistic living models, homesteads and communities, that are self-regenerative, and fully supporting and integrative into natural settings, we are taking our first steps towards the creation of our future reality. By including food, energy and water independence, and creative ways to up-cycle waste element, we see a vision of the future, worth living for.
We understand the power of collaboration, and it is only through coming together that we can solve the problems ahead, and those that are right in front of us.
Our team is not a 'typical' team, it's not a typical company in that respect.
We are more of a collective, with shared vision and purpose. Bringing our own unique attributes and pieces to this puzzle, and coming together to work collaboratively where the demands are most prevalent, and where we can be most affected, to make the positive changes needed.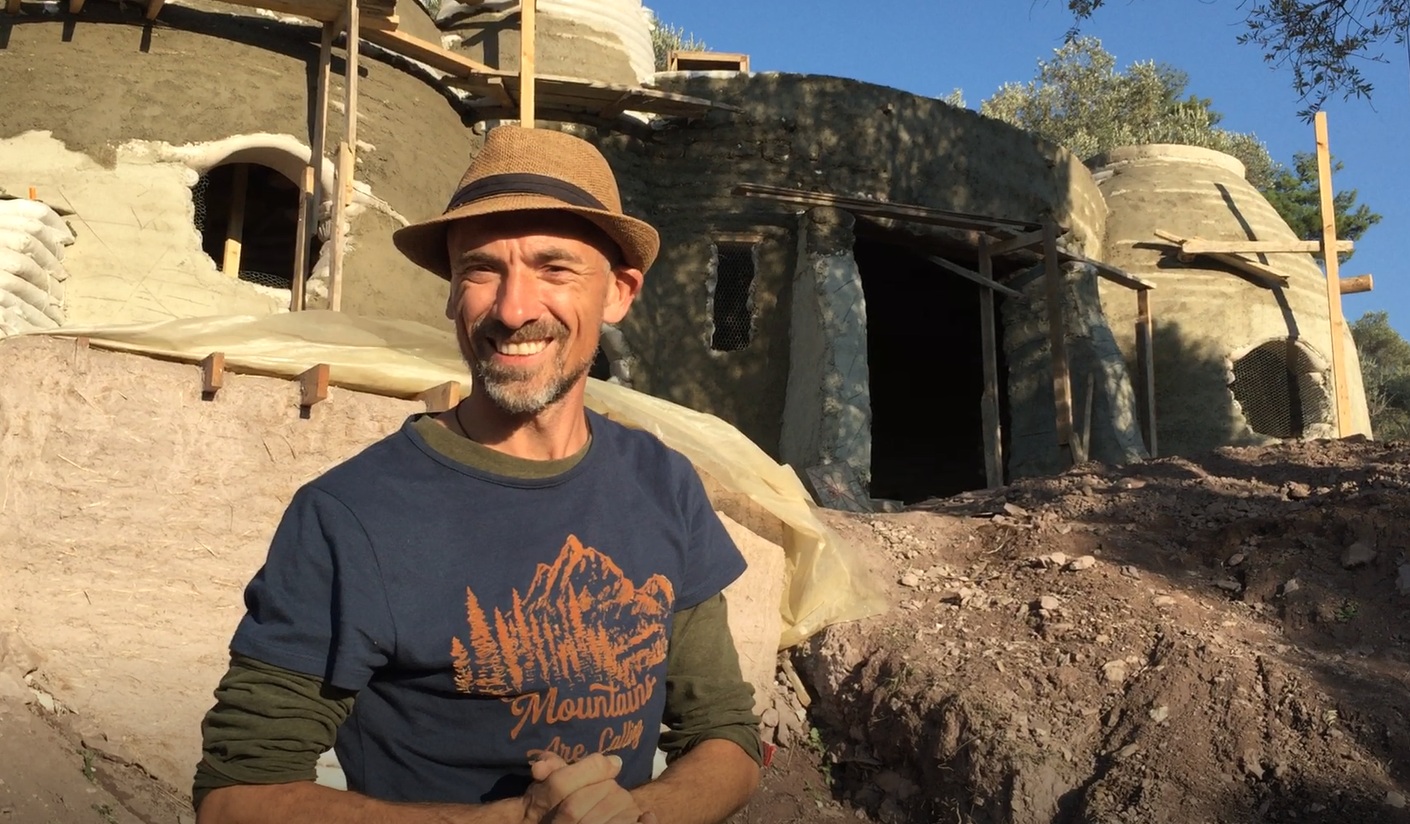 Bio-Architect and Founder of Haven Earth Center.
After graduating Architecture school in 2002, Paul has had a busy career, working as a designer, project manager and planner in the fields of residential design and construction internationally.
His focus has been on residential models of living, and after almost 20 years in the profession, has turned his attention to the creation and implementation of Haven Earth as a means to fulfill what Paul refers to as 'truly regenerative, natural models of living', and the creation of the 'SEED' training center as the most recent advancement of this idea.
Recently, Paul has teamed up with other experts in the fields of permaculture, off-grid living, water self-sufficiency, bio-dynamic structures for healing, and more, all with the intention of finding solutions to our present reliance upon unsustainable and unhealthy practices, and the creation of successful 'models' of eco-communities internationally.
See HEC in action as we undertook the building of this amazing superadobe home - the Lucky Springs Farm in Bodrum, Turkey. To view more amazing content from this project, visit our Instagram page.
Online Courses for Eco Home Building
Imagine your home as an eco machine with $0 utility bills
Unable to attend the workshop or want additional material to refer back to?
Learn online with our collaborating partner Bio Veda.
...it really starts by enrolling people who are interested in permaculture, food forest forest gardening, practical co-creation, intentional communities, aquaculture and off grid natural water filtration...
Alosha has a similar dream we all sort of want, but it takes effort and work and of course the principal is education.
So no new age trips here but tangible wisdom that can be used immediately!
In a nutshell Alosha's training will empower you to build your own low cost Bio Dome or take your current home Off-the-Water-Grid.
Check out this 1.5min clip about Bio Veda's living eco home master class.
Services
Specialist Consultations
Eco-design and development
Education and training
Investment proposals and packages
ENQUIRIES
If you would like to speak to our team, please fill the contact form below. We will get back to you shortly.
Please complete the form below